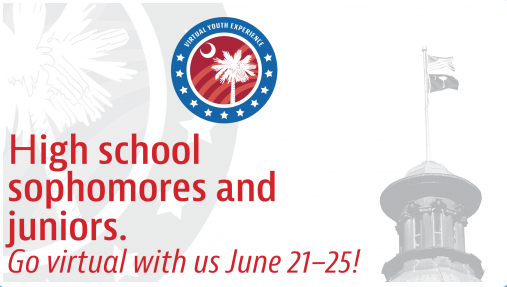 If you're a high school sophomore or junior and your parent or grandparent is an employee or trustee at one of S.C.'s electric co-ops, you're eligible.
Please submit this form by Friday, March 19, 2021. Selected students will attend the Virtual Youth Experience June 21-25—a five-day virtual leadership program that will connect students with state and federal leaders. Students will also compete in two different $5,000 scholarship competitions and have the chance for fun and prizes!
See what happened at the 2020 Virtual Youth Experience.