2023 Washington Youth Tour and Cooperative Youth Summit

If you're a high school sophomore or junior, you could be selected for one of these two unforgettable experiences, and Tri-County Electric covers all expenses.
Washington Youth Tour
On the Washington Youth Tour, students will explore Washington, D.C. with 1,500 high school juniors from across the country.
The youth tour gives students a chance to see government in action, visit historical sites, meet lawmakers, attend cultural events, and learn more about electric cooperatives.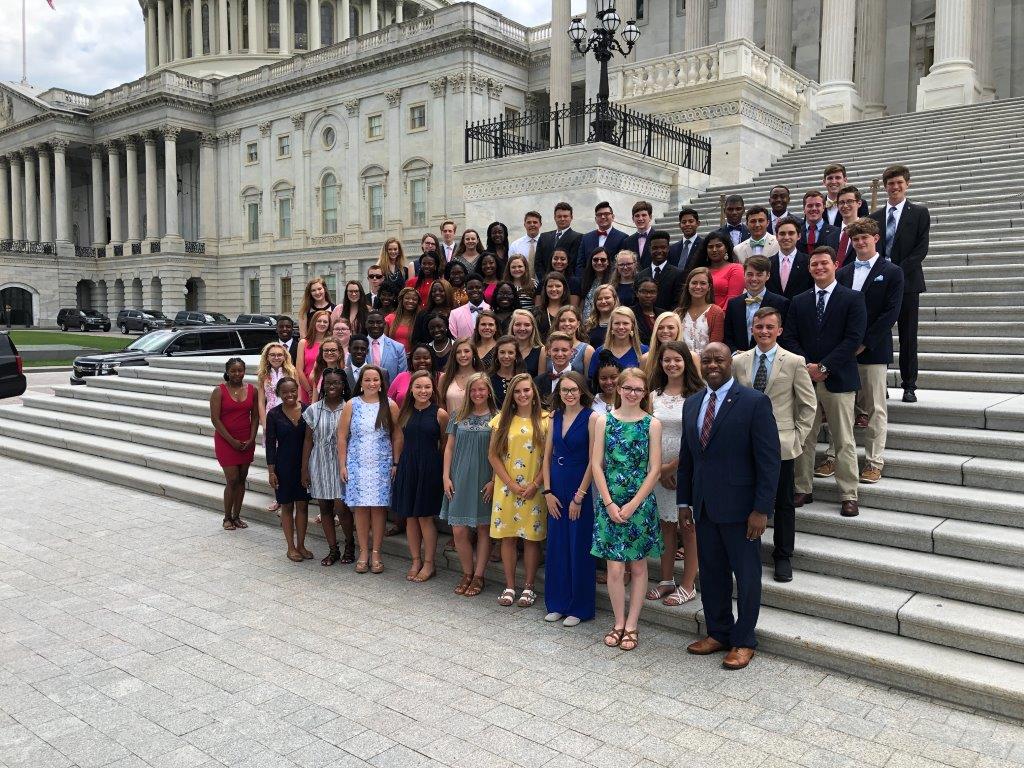 Cooperative Youth Summit
On the Cooperative Youth Summit, sophomore students will experience South Carolina's capital like never before.
Tour the Statehouse, meet lawmakers and see how cooperatives are preparing for our states energy future.
Plus, there's plenty of fun with visits to popular Columbia attractions including Riverbanks Zoo and Garden.