2021 Tri-County Electric Annual Meeting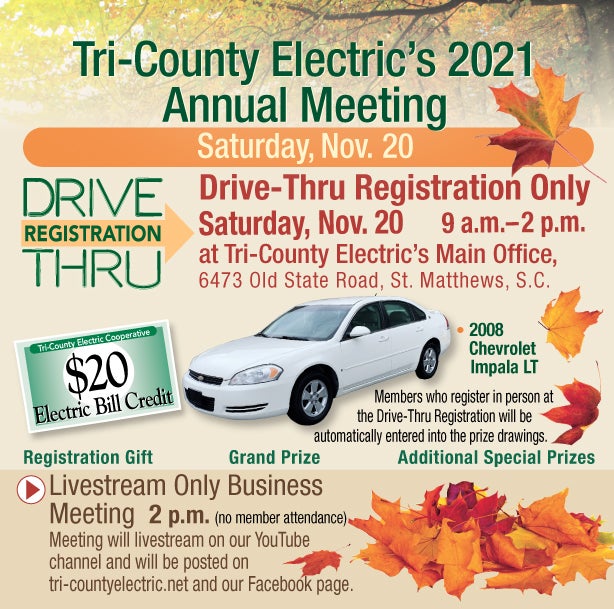 Based on the success of last year's meeting and due to the continuing uncertainty surrounding the COVID-19 pandemic, Tri-County Electric Cooperative's 2021 Annual Meeting will once again be DRIVE-THRU ONLY.
Friday November 19,2021 Office Closings for Meeting Preparation:
Richland County Office- 11:00 am
Santee District Office- 11:00am
St. Matthews Office- 12:00pm
If you have any questions or concerns while the offices are closed, please call 877-874-1215 and our staff will be available to assist you.
Saturday, November 20, 2021
9am -2pm – Drive-thru registration
2:00 pm- Our virtual business meeting will be live streamed on our Tri-County YouTube channel at https://www.youtube.com/channel/UC0imBBorTHJM_XqnaIVyqSg/featured. We will post the completed video on our Tri-County website https://www.tri-countyelectric.net/.